Rotary Has Heart for Seniors is BACK!
And A Pen Pal Program is Beginning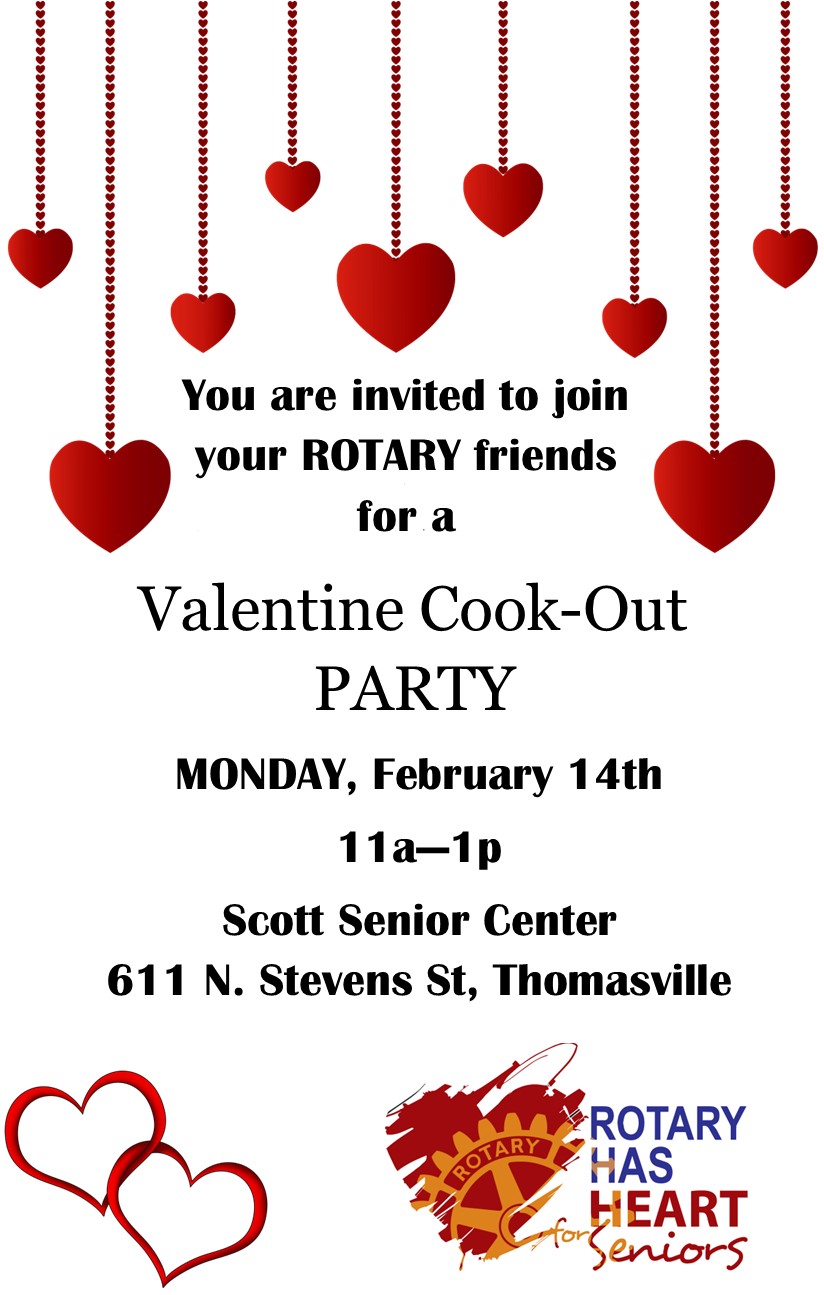 We will be having an in-person Rotary Has Heart for Seniors Cook-out this year on Valentine's Day. We would love for you to join us. We hope to give each senior a gift card, so all donations for this event are appreciated.
We will also begin a Pen Pal Program this year with our area seniors. Each quarter, we will send them a hand-written letter and include an envelope for them to respond to us. We would love your help writing the letters THIS Thursday at our Rotary meeting. We will provide a script of what to write. We just need your time and handwriting skills. Remember, please PRINT as some seniors may find cursive writing difficult to read.
Posted by Angela Williamson
January 10, 2022